Fall Season From Broadway Across America - Boston
To Welcome Motown & Monsters, Lions & Cats,
A Fiddler Farewell & A Look At The Heights
Broadway Across America – Boston has announced that its 2009-2010 Broadway season will include eleven productions at The Colonial Theatre and The Boston Opera House.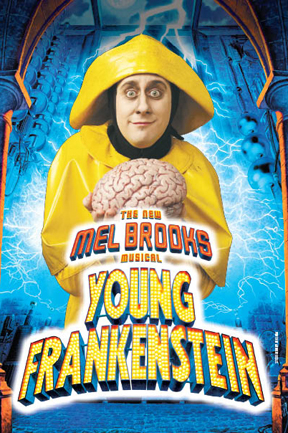 Headlining the season at The Boston Opera House is 8-time Tony Award winner "In The Heights," the acclaimed new musical about chasing your dreams and finding your true home. Other productions making their way to Boston are the highly anticipated production of "The New Mel Brooks Musical Young Frankenstein;" "Fiddler On The Roof," starring legendary performer Chaim Topol in his farewell performance as Tevye; audience favorite "Grease;" and the return of the Tony Award-winning "Disney's The Lion King."
The historic Colonial Theatre will play host to the Tony Award and Pulitzer Prize-winning play "August: Osage County" starring Academy Award winner (and Lynn native) Estelle Parsons as well as the new touring production of "Dreamgirls" direct from the world famous Apollo Theatre. Back by popular demand will be "Avenue Q" with its eclectic cast of people and puppets, and the phenomenally successful "Mamma Mia!." Mannheim Steamroller will celebrate the spirit of the holiday season with a mix of classical and modern-day music.
The season was unveiled at The Colonial Theater before a gathering of several hundred people -- among them, group sales leaders, arts and business executives, city officials, sponsors and media. Highlights from the multimedia presentation hosted by Drew Murphy, President of Broadway Across America – Boston included a special pre-recorded message from Mel Brooks, a musical performance by Sophia Stephens who sang "Shadowlands" from "The Lion King," a trio from the cast of "Fiddler" who provided a preview of the show with "Matchmaker, Matchmaker" and a special guest appearance from Jeffrey Seller, producer of both "In The Heights" and "Avenue Q," who spoke about the magical allure "Heights" has over its audiences.
Murphy commented, "The upcoming season will captivate and energize New England audiences with Tony Award-winning new productions, Broadway smash hits, film classics on stage and theater legends. Bostonians can look ahead to a big theater season beginning this fall that has something for all age groups." He also announced that for the seventh consecutive year, Lexus will continue as the official name in title sponsor of the Broadway Across America - Boston Series.
Other sponsors and partners for the 2009-2010 season include Tufts Health Plan, JetBlue Airways, Fleming's Prime Steakhouse and Wine Bar, the Columbus Hospitality Group (which owns the restaurants Mistral, Teatro, Sorellina, Mooo...., and L'Andana as well as the hotels XV Beacon, The Inn @ St. Botolph, and First Choice Bed and Breakfast. Media sponsor for the season will be WCVB TV / thebostonchannel.com.
The season, in order, includes: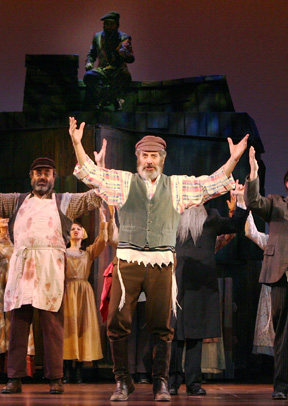 "Fiddler On The Roof"
November 3 – 15, 2009
Boston Opera House
This Tony Award-winning musical has captured the hearts of people all over the world. Boston audiences will have an opportunity to see Chaim Topol, star of the motion picture, in a farewell performance. Based on the stories of Sholom Aleichem, this timeless classic is filled with a rousing, heartwarming score that includes "Tradition," "Matchmaker, Matchmaker," "If I Were A Rich Man" and "Sunrise, Sunset,"
"Avenue Q"
2004 Tony Award winner for Best Musical
November 17 – 22, 2009
The Colonial Theatre
Broadway's smash-hit 2004 Tony Award winner for Best Musical, Best Score and Best Book returns to Boston full of heart and comedy. "Avenue Q" is all about trying to make it in NYC with big dreams and a tiny bank account. Called "one of the funniest shows you're ever likely to see" by Entertainment Weekly, "Avenue Q" features a cast of humans and puppets who tell their story in a smart, risqué and always entertaining way. (Recommended for ages 13 and up. "Avenue Q" has not been authorized or approved by The Jim Henson Company or Sesame Workshop, which have no responsibility for its content.)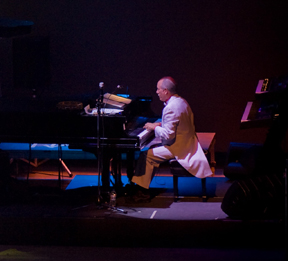 Mannheim Steamroller
December 5, 2009
The Colonial Theatre
Mannheim Steamroller brings their tour to Boston for an early start on the holidays. Created by Chip Davis, Mannheim Steamroller's signature sound is where classical and modern-day rock, acoustic and electronic music meet. The "18th century rock band" has become one of the most popular and best-selling musical groups of the last 30 years.
"Mamma Mia!"
December 15 – 27, 2009
The Colonial Theatre
The ultimate feel-good show has audiences coming back again and again to relive the magic. This popular musical combines ABBA's greatest hits, including "Dancing Queen," "S.O.S.," "Super Trouper," "Take A Chance on Me" and "The Winner Takes It All," with a fanciful tale of love and friendship.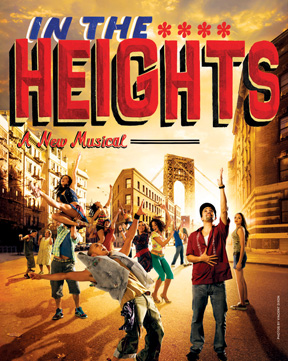 "In The Heights"
2008 Tony® Award winner for Best Musical
January 12 – 24, 2010
Boston Opera House
Winner of four 2008 Tony Awards including Best Musical, Lin-Manuel Miranda's "In The Heights" is the phenomenally successful new show about chasing your dreams. With vibrant music and dancing, this gripping tale of hope and self-discovery is an exhilarating journey into a pulsating Manhattan community where the coffee from the corner bodega is light and sweet, the windows are always open, and the breeze carries the rhythm of three generations of music. Experience the next chapter of the classic American story that shows you what it takes to make a living, what it costs to have a dream, and what it means to find a home.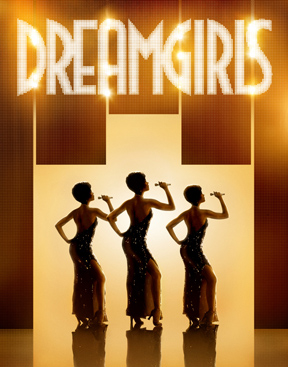 "Dreamgirls"
February 2 – 14, 2010
The Colonial Theatre
Direct from the world famous Apollo Theater in New York City, this is brand new production full of onstage joy and backstage drama. "Dreamgirls" tells the rags-to-riches story of a 1960s Motown girl group, and the triumphs and tribulations that come with fame and fortune. With music by Academy Award nominee Henry Krieger and book and lyrics by Tony and Grammy-Award winner Tom Eyen, "Dreamgirls" features the unforgettable hits: "And I Am Telling You I'm Not Going," and "One Night Only," among others. Broadway director and choreographer Robert Longbottom ("Bye Bye Birdie") and co-choreographer Shane Sparks ("So You Think You Can Dance"), along with some of Broadway's top designers, have re-envisioned this Tony and Academy Award-winning musical to make it sparkle anew.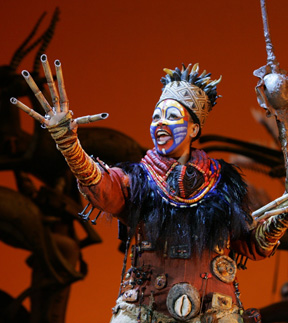 "Disney's The Lion King"
February 16 – March 21, 2010
Boston Opera House
In its eagerly awaited return to the Opera House, "The Lion King" combines a electrifying score by Elton John and Tim Rice (including "Can You Feel The Love Tonight" and "Circle of Life.")' with the spectacle of animals brought to life by award-winning director Julie Taymor. This Tony Award-winning sensation was described by Newsweek as "a landmark event in entertainment."
"Cats"
April 13 – 18, 2010
The Colonial Theatre
What began as a simple musical about cats (after Andrew Lloyd Webber picked up a book of T. S. Eliot poems in an airport bookshop) has become one of the longest running shows in Broadway's history. Winner of seven Tony Awards including Best Musical, "Cats" features 20 of Andrew Lloyd Webber's most memorable melodies, including the iconic "Memory." Now and forever, right?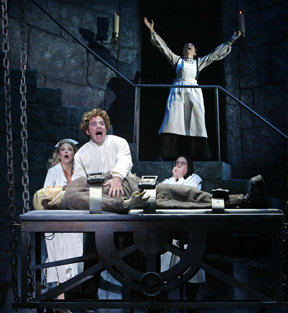 "The New Mel Brooks Musical Young Frankenstein"
April 20 – May 2, 2010
Boston Opera House
The classic Mel Brooks movie is ALIVE and headed to Boston! Audiences can look forward to all their favorite moments from the classic 1974 film, plus brand-new show-stopping numbers for the stage, including "Transylvania Mania," "He Vas My Boyfriend" and "Together Again." This wickedly inspired re-imagining of the Frankenstein legend follows bright young Dr. Frankenstein (...ummm, Fronkensteen) as he attempts to create a monster -- but not without scary and musical complications. And yes, "Puttin On The Ritz" is still a showstopper. The brains behind the laughter is three time Tony winner Mel Brooks, who, as we all know, was the genius behind "The Producers."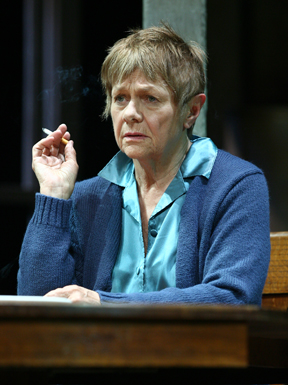 "August: Osage County"
Tony and Pulitzer Prize Winner
May 4 – 16, 2010
The Colonial Theatre
Direct from Broadway, "August: Osage County" stars Academy Award winner Estelle Parsons (left) as Violet Weston, a pill-popping, deeply unsettled woman caught in the grip of addiction. When Violet's alcoholic husband mysteriously disappears, her extended clan reunites at their rural Oklahoma homestead for a big, juicy family showdown that's as funny as it is shocking. Originally produced by the renowned Steppenwolf Theatre Company in Chicago, "August: Osage County" has been described as "riveting, extraordinary, and incredibly funny." As well, TIME magazine named "August: Osage County" the "#1 Show of the Year!"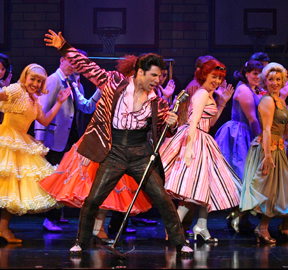 "Grease"
2008 Tony Award nominee for Best Revival of a Musical
June 1 – 13, 2010
Boston Opera House
"The one that you want" is back! This new production comes to The Opera House direct from Broadway with its tale of of poodle skirts, drive-ins, and T-birds. "Bad boy" Danny and "the girl next door" Sandy fall in love all over again to the rhythms of "Summer Nights," "Greased Lightnin'" and "We Go Together" as well as additional songs from the hit movie including, "Hopelessly Devoted to You" and "You're the One That I Want." So throw your mittens around your kittens and Hand Jive on over to the Opera House.
Season tickets are available now. Individual tickets will go on sale at a date to be announced. For information, visit www.BroadwayAcrossAmerica.com/Boston.
-- OnStage Boston