Commonwealth Shakespeare Company Presents
"Gossip Girl's" Zuzanna Szadkowski
In Thornton Wilder Reading
The Commonwealth Shakespeare Company continues "American Voices," its script-in-hand play reading series, with a free reading of "The Long Christmas Dinner " and "The Happy Journey," two one-act plays by Thornton Wilder.
The reading will be presented at the Calderwood Pavilion on Monday, Nov. 30, at 7 p.m. While the event is free and open to the public, CSC will accept donations to support its future programming.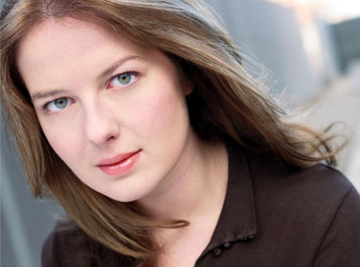 Zuzanna Szadkowski (Dorota in TV's "Gossip Girl") will read the parts of Ma Kirby in "The Happy Journey" and Genevieve in "The Long Christmas Dinner." Also participating in the reading will be Dan Domingues as Roderick, Chris Bannow as Arthur and Rebekah Maggor as Leonora.
Szadkowski will be directed by fellow American Repertory Theater alumna Rebekah Maggor in the two one-act plays. These darkly comic and heartrending plays were the experimental precursors to Wilder's famous "Our Town." Written at the height of the Great Depression, they hold particular resonance for us at a moment of economic anxiety and unease.
Founded in 1996, Commonwealth Shakespeare Company is best known for its free summer performances on Boston Common.
For more information, call 617-426-0863 or visit www.commshakes.org.