Boston-Area Cabaret Artists Unite
To Fight Lung Cancer With
"Life Is A Cabaret"
Jerry Remy To Be Honored • Joyce Kulhawik To Host
Upstage Lung Cancer, a Boston not-for-profit organization dedicated to increasing funding and advocacy for lung cancer, will present "Life Is a Cabaret," an evening of cabaret and American jazz standards, on Tuesday, November 17, at the Calderwood Pavilion at the Boston Center for the Arts. Showtime is 7:30 p.m.
Boston's fabled Red Sox announcer, Jerry Remy of NESN, will be honored at the event with the First Annual Upstage Lung Cancer Fan Award for his courage in speaking out publicly about his battle with lung cancer.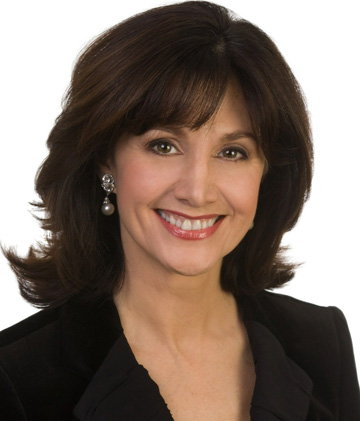 Joyce Kulhawik, longtime arts and entertainment critic and three-time cancer survivor, will emcee the evening's entertainment, which will feature performances by popular Boston-area cabaret performers.
Artists scheduled to perform include:
• Broadway veteran Kathy St. George, who has appeared in the 1991 Tony Award-winning revival of "Fiddler on the Roof," "I Love You, You're Perfect, Now Change" and "Menopause: The Musical."
• Billboard award-winning songwriter Krisanthi Pappas, who has opened for jazz greats Branford Marsalis and Chuck Mangione and whose music and lyrics have been featured on ABC and NBC television programs as well as in feature films.
• Brian De Lorenzo, whose "Found Treasures" CD was nominated for 2000 "Recording of the Year" by the Manhattan Association of Cabarets and Clubs and who was named Talent America's 2001 "Performer of the Year."
• Nationally renowned pianist Timothy Evans, who will be music director for the evening.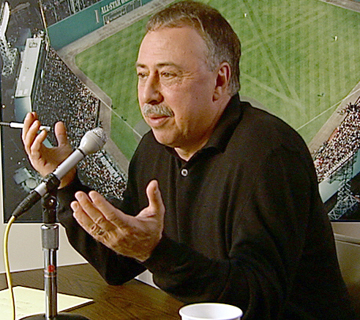 Jerry Remy commented, "It's been a tough and a challenging period in my life, but I've been overwhelmed in a positive way by the amount of love and support that my family, Red Sox fans, and my friends have shown me."
On August 12, during a surprise visit to Fenway, fans showered Remy with attention and affection when they gave him a spontaneous standing ovation after people learned he was in the ball park.
Hildy Grossman, founder of Upstage Lung Cancer, added, "We're taking the stage to give people a fabulous evening of uplifting entertainment so we can raise money to allow Boston's brilliant researchers to conduct the kind of basic research that will lead to earlier diagnoses and more effective treatments. We want the public to know that the sharpest increase in incidents of lung cancer has been among non-smoking women," she added. "This fact flies in the face of the perception that only long-time smokers develop lung cancer."
Grossman, a noted area cabaret and jazz performer who, according to Ron Della Chiesa of WGBH has "That fast vibrato of all the greats," is an accomplished chanteuse of international cabaret and jazz standards. She brings a personal perspective to the lung-cancer discussion, having recently had the good fortune of receiving an early diagnosis with a successful treatment. She will perform several of her favorite songs, from "Someone to Watch Over Me" to "My Attorney Bernie" at the Calderwood.
To add to public awareness about lung cancer, distinguished Brigham and Women's radiologist Francine L. Jacobson, M.D., M.P.H., (who also participates in the Thoracic Oncology Program, Dana-Farber Cancer Institute) will to share some thoughts with the audience about lung cancer.
Kulhawik, herself a cancer survivor noted, "There is still a lot of fear attached to a cancer diagnosis. An entertaining night like this can help take the sting out of it and let people know we are all in this together. It's heartening to see these talented performers giving voice to a cause and singing out as a way to end some of the silence and isolation that sometimes surrounds discussion of diseases like lung cancer. It promises to be a great night!"
Quick Facts about Lung Cancer
• In 2009, 161,840 Americans will die of lung cancer.
• It is the Number One cancer killer, killing more people than breast, ovarian, uterine, and colon cancer COMBINED.
• Lung cancer research received less than 5% of NCI's budget in FY07.
• Approximately 1 in 14 men and women will be diagnosed with cancer of the lung and bronchi during their lifetimes.
• Early detection offers the best hope of surviving, yet only 16% of lung cancer is diagnosed at its earliest and most curable stage.
• Most lung cancer is detected after it has already spread, resulting in only a 2.8% chance of survival beyond one year.
Ticket prices for the event range from $30 to $500. Those holding tickets at a price of $100 and higher will be invited to attend a wine and dessert reception after the show at which Mr. Remy, Ms Kulhawik and the performers will be in attendance.
For information,stop by the box office of the Calderwood Pavilion at 527 Tremont Street in Boston, call 617-933-8600 or visit www.BostonTheatreScene.com.
-- OnStage Boston