"KID SIMPLE: A Radio Play In The Flesh
At Factory Theatre, October 30 - November 4
Holland Productions and The Factory Theatre are teaming up to produce Jordan Harrison's "KID SIMPLE: A Radio Play in The Flesh" from October 30 - November 14 at The Factory Theatre, 791 Tremont Street in Boston's South End. Krista D'Agostino directs.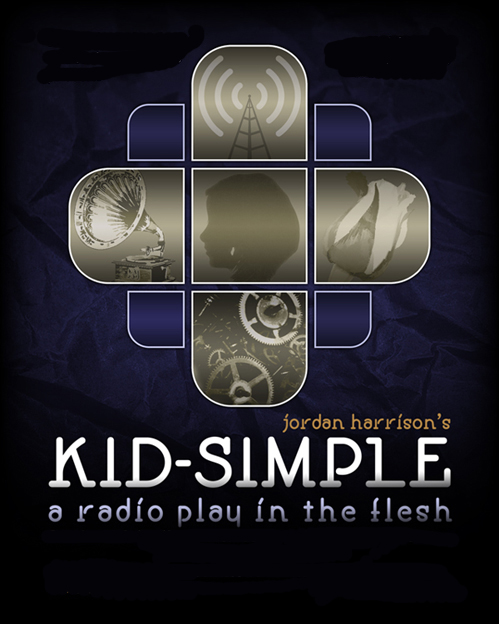 "KID SIMPLE" transports audiences from the days of fireside radio dramas to a world of exhilarating science fiction and fantasy. The play premiered at the Humana Festival in 2004 where it was reviewed by The Denver Post as, "The most inventive and satisfying piece…a thrilling abandonment of old school literalism."
In this quirky fable of innocence and experience, Moll, a girl who invents things, wins the science fair with a machine for hearing sounds that can't be heard. But when a shape-shifting Mercenary steals the invention (and her heart), she must embark on a quest to save noise as we know it. Accompanied by the last boy-virgin in the eleventh grade, Moll crosses chasms and rafts rivers into a world where sound is always more than what meets the ear. The production will feature live sound effects by Foley Artist/Actress Joye Thaller, of The Post Meridian Radio Players.
The "KID SIMPLE" cast includes Joey Pelletier, Mikey DiLoreto, Nicholas Chris, Brittany Halls, Crystal Lisbon, Cassandra Meyer, Kiki Samko, Mac Young and Matthew Zahnzinger.
For tickets and information, visit www.theatermania.com. (Tickets at the door will be available for cash only.)