---

Nora Theatre Presents
Pinter's "The Caretaker"
When an elderly tramp is given lodging in the derelict home of two brothers, the ensuing relationships and shifting alliances intensify with comically unsettling consequences in Harold Pinter's psychological drama, "The Caretaker."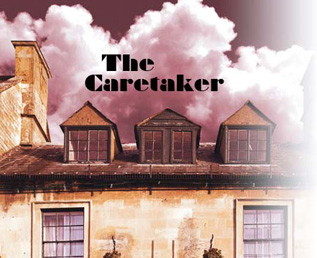 Featuring John Kuntz as Aston, Michael Balcanoff as Davies, and Joe Lanza, The Nora Theatre Company production runs from October 1 - November 1 at Central Square Theater. Daniel Gidron directs.

The recently deceased Harold Pinter has been described as "the most original, disturbing, and arresting talent" and "the most influential, provocative, and poetic dramatist of his generation." Pinter's masterful use of dialogue and subtle blending of tragedy and comedy made "The Caretaker" his first commercial success, providing a turning point in a career that would ultimately span more than five decades. All told, Pinter authored more than 30 plays and dozens of screenplays and teleplays. He was also a director and an actor, sometimes for his own work but often for the work of others, including memorable roles in the1999 film adaptation of Jane Austen's "Mansfield Park" and a sold-out 2006 run of Samuel Beckett's one-man play, "Krapp's Last Tape." Pinter considered Beckett a friend and mentor.
Pinter's own influence on a younger generation of playwrights, including David Mamet in the United States and Patrick Marber and Jez Butterworth in his native England, is clear. Leading British theater away from drawing room gentility in the 1950s, he explored the tense but often darkly comedic underpinnings of interpersonal and political power plays. A pacifist and conscientious objector, he became more politically outspoken in his later plays, as well as in his 2005 Nobel Prize acceptance speech.
In continued exploration of the distinguished life of Harold Pinter, audiences will have the opportunity to discuss the play with special guests and the artists after select performances of "The Caretaker".

For tickets, call 866-811-4111 or visit www.centralsquaretheater.org.
-- OnStage Boston