Neil Simon's "Fools" At F.U.D.G.E.
The season at F.U.D.G.E. Theatre Company continues with Neil Simon's "Fools." Performances at The Factory Theater, 791 Tremont Street in Boston, run from January 30 - February 7.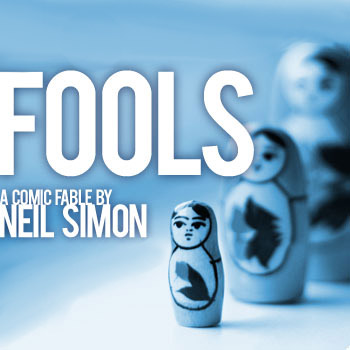 "Fools" looks at he activities in a town cursed with Chronic Stupidity. Leon Tolchinsky is ecstatic that he has landed a terrific teaching job in an idyllic Russian hamlet. However, when he arrives, he is shocked to find people sweeping dust from their stoops back into their houses and folks milking cows upside down to get more cream.
The town has been cursed with stupidity for 200 years and it is Leon's job to break that curse. A time limit is involved, but Leon is soon sidetracked when he falls in love with a girl so stupid that she has only recently learned how to sit down.
F.U.D.G.E.'s Artistic Director Joe DeMita commented, "After producing two relatively heavy shows ("Training Wisteria" and "Bare"), we are very excited to bring our audiences something light and comedic."
The cast of "Fools" features Dorothy Ahle, AnneMarie Alvarez, Frank Consolo, Jamianne Devlin, Steve Dyer, Nate Johnson, Tom Rimer, Peter Sofronas, Stephen Turner and Andrea Webber.
For information and tickets, call 781-245-0500 or visit www.fudgetheatre.com.
-- OnStage Boston