Theatre on Fire Presents
LaBute's "BASH: LATTER-DAY PLAYS"
At Charlestown Working Theater
Theatre on Fire will open its fifth season at the Charlestown Working Theater from October 2 - 17 with Neil Labute's "BASH," a triptych of intense and mesmerizing one-acts depicting the dark hearts of ordinary people and the casual evil that surrounds us in everyday life. The production will be directed by Darren Evans, the company's Artistic Director. Charlestown Working Theater
is located at 442 Bunker Hill Street in Charlestown.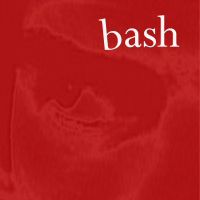 Presented in Theatre on Fire's signature style, all three plays are gripping portraits of everyday people who commit brutal crimes. The cast will feature Kate Donnelly, Emma Goodman, Marc Harpin and Michael Underhill.

In "Medea Redux," a woman tells of her complex teenage relationship with her high school English teacher and the tragedy that resulted.
In "A Gaggle of Saints," a young college couple simultaneously recounts their separate versions of a trip to a party in New York City that takes a surprising and violent turn.
And in "Iphigenia in Orem," a Utah businessman confesses the unthinkable and chilling crime his work troubles drove him to at home.

"BASH" premiered off-Broadway in 1999 in a celebrated production featuring Calista Flockhart. It was hailed as "transfixing" and "insistently brutal" by the New York Times. The production was filmed and later aired on Showtime.

Playwright, director and screenwriter Neil LaBute burst into national consciousness in 1993 with his film "In the Company of Men," which he directed and adapted from his own play of the same name. The film won the Filmmakers Trophy at the Sundance Film Festival along with major awards and nominations at the Independent Spirit Awards, the Thessaloniki Film Festival, and from the New York Film Critics Circle, among others. He followed this with the film, "Your Friends and Neighbors," and a string of critically-acclaimed plays including "The Mercy Seat," "Fat Pig" and "Reasons to be Pretty," which was recently nominated for three Tony Awards, including Best New Play.
Mr. LaBute studied theater at Brigham Young University, where he joined The Church of Jesus Christ of Latter-day Saints. "BASH" resulted in his disfellowship from the LDS Church, which he later left. LaBute was dubbed "the best playwright to emerge in the past decade - a genius" by New Yorker magazine.
Darren Evans commented: "CWT has given us a wonderful opportunity to grow and thrive in these early stages of our existence. It's a great organization, a funky facility, and a truly welcoming environment."
He continued, "'BASH' is a perfect match for Theatre on Fire's aesthetic – intense material that is actor-driven. No flashy costumes, dance numbers, or complicated sets – just great writing and great acting that's right in your lap. I'll be directing the plays as if they were extended film close-ups and arranging the audience to be very close to the actors, so they can experience every subtle expression and nuance. If you come see this show, you'll be able to read the characters in a way that you normally cannot with the distance between actors and audience. It's going to be an amazing, intense experience."
For tickets, call 866-811-4111 or visit www.charlestownworkingtheater.org.
-- OnStage Boston