"Huntington Presents" Series
Brings Comedy and Stars to Town
Screen and stage star Campbell Scott, stand-up comedienne/monologist Judy Gold, Boston actress and playwright Rebekah Maggor, and internationally acclaimed performance artist Ennio Marchetto comprise the Huntington Theatre Company's 2007-2008 "Huntington Presents" series to be presented at the Stanford Calderwood Pavilion at the Boston Center for the Arts.

Huntington Artistic Director Nicholas Martin commented, "This series complements the Huntington's regular season and allows us to bring a wider variety of voices and performances to Boston. 'Huntington Presents' shows are perfectly suited to the Calderwood Pavilion at the BCA, where the connections between performers and audiences are especially intimate."

The 2007-2008 "Huntington Presents" line-up includes: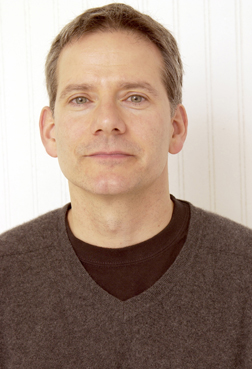 "The Atheist"
By Ronan Noone
Starring Campbell Scott
Wimberly Theatre, Calderwood Pavilion at the BCA
September 12-30, 2007
Stage and screen star Campbell Scott ("The Secret Lives of Dentists," "Roger Dodger" and the Huntington's 1996 production of "Hamlet") plays an ethically challenged journalist in this limited-run engagement of Boston playwright Ronan Noone's one-man show. "The Atheist" was first presented by Scott at the Huntington's Breaking Ground Festival of new play readings in 2006, prior to its New York and London premieres.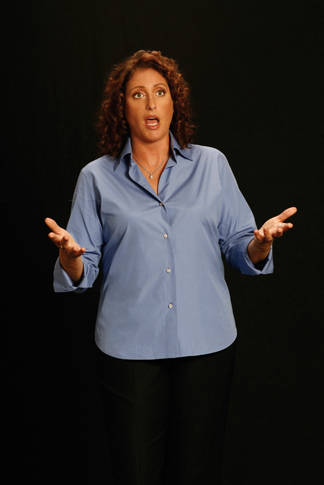 "25 Questions For A Jewish Mother"
By Kate Moira Ryan and Judy Gold
Wimberly Theatre, Calderwood Pavilion at the BCA
December 18-31, 2007
An award-winning Comedy Central, HBO and Logo network favorite, stand-up comic and monologist Judy Gold explores what it takes to be a Jewish mother in this critically-acclaimed autobiographical Off Broadway making its Boston premiere at the Calderwood Pavilion. By mixing her personal experiences with those of women she and Ryan interviewed around the country, Gold weaves a funny and universal story about the ups and downs of motherhood.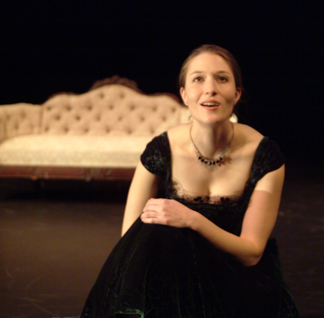 "Shakespeare's Actresses In America"
Created and performed by Rebekah Maggor
Wimberly Theatre, Calderwood Pavilion at the BCA
January 27 - February 11, 2008
Boston playwright and actress Rebekah Maggor (a 2006 Huntington Playwriting Fellow) channels actresses both current and historic in a salute to the Bard's best-known female characters and the women who brought them to life. This return engagement follows critically-acclaimed runs in Cambridge and Wellfleet last year.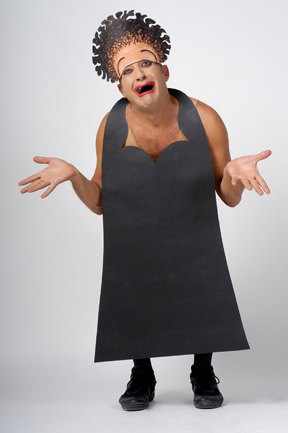 "Ennio!"
Starring Ennio Marchetto
Created by Ennio Marchetto and Sosthen Hennekam
Wimberly Theatre, Calderwood Pavilion at the BCA
May 13-June 1, 2008
Marilyn Monroe morphs into Marilyn Manson, into Edith Piaf (at left) at lightning speed. Eminem's rapping becomes Gloria Gaynor's wailing in the blink of an eye. A world of celebrity icons new and old unfolds as the original quick-change artist Ennio Marchetto turns origami into hilarious, family-friendly theatrical magic. This international sensation has not been seen in the Boston area since 1994!
Tickets for "The Atheist" are available now. Tickets for "25 Questions," "Shakespeare's Actresses" and "Ennio!" are available exclusively to Huntington subscribers and go on sale to the general public online, by phone and in person on August 23 at Noon.
For more information, visit www.huntingtontheatre.org.
Photo Credits:
Campbell Scott - Huntington Theatre
Judy Gold - Off Broadway Booking
Rebekah Maggor - Andrew Brilliant
Ennio Marchetto - Foster Entertainment
-- OnStage Boston