It's Sondheim to Kushner
For Boston Theatre Works
10th Anniversary Season
Boston Theatre Works is celebrating its 10th Anniversary Season with a five-play line-up that includes their first full-scale musical undertaking, two American plays by Pulitzer Prize-winning authors, and a new BTW-commissioned musical that the company will present in New York prior to its Boston performances in the spring.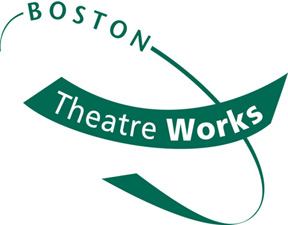 The season kicks off with Stephen Sondheim's classic "A Funny Thing Happened on the Way to the Forum" (September 20 – October 20). The bawdy musical romp through ancient Rome that has been re-envisioned by Director Erick Devine.
In January BTW will offer audiences the unique opportunity to see the Pulitzer Prize-winning "Angels in America" in its entirety by presenting Parts I and II in repertory for five weeks at the Roberts Studio Theatre. This profound piece, re-introduced to a new generation via its acclaimed HBO mini-series adaptation, remains as relevant today as when it took America by storm in the late 80s. Jason Southerland and Nancy Curran Willis, who co-directed the Elliot Norton Award-winning "The Laramie Project," re-team for this production. Performance dates are January 18– February 16, 2008.
In April, BTW presents Arthur Miller's powerful and provocative "The Crucible" (April 3 – 26, 2008). Although this is one of the most well known plays of the 20th century, it is rarely performed by professional theater companies. The production will also be offered to area middle and high school students at special student matinee performances as part of BTW's Stages of Discovery educational program.
The company's tenth anniversary season caps with Kyle Jarrow's emo-rock musical, "Love Kills" (May 15 – June 7, 2008). The New York Times has called the Obie Award-winning Jarrow, "New York's hipster playwright." BTW originally commissioned "Love Kills" under the umbrella of The Playground, its new play development program funded by an anonymous donation. "Love Kills" will debut at the prestigious New York Musical Theatre Festival this September prior to coming to Boston in May 2008.
In addition to its mainstage season, BTW will continue its tradition of developing new work with the 10th installment of its weeklong festival of new plays, BTW Unbound.
Artistic Director Jason Southerland commented, "It's a compelling five-play season that will encourage audiences to look at our current world with a critical but optimistic eye. As Tony Kushner wrote in his notes on 'Angels in America,' 'Given the bloody opulence of this country's great and terrible history, given its newness and its grand improbability, its artists are bound to be tempted towards large gestures and big embraces.' This year BTW brings large gestures from America's best playwrights into new and intimate environments. We hope that you will join us in seeing them like never before."
All performances will be presented at the Boston Center for the Arts. Season subscriptions are available now by calling 617-728-4321 or by visiting www.BostonTheatreWorks.com.
-- OnStage Boston