2007-2008 Season At SpeakEasy Stage
17th Season Includes
Tony Winners, Hits From On And Off-Broadway
Plus Two Special Events
SpeakEasy Producing Artistic Director Paul Daigneault has announced that the 2006 Tony Award Winner for Best Play, "The History Boys," and the hit Broadway comedy "The Little Dog Laughed," will each have their New England premieres as part of SpeakEasy Stage Company's 2007-2008 season.
"The Little Dog Laughed" will also mark the first time that the company will present one of the its productions in the Wimberly Theatre, the 350-seat jewel box theater in the Calderwood Pavilion. SpeakEasy normally performs in the Calderwood's Roberts Studio Theatre.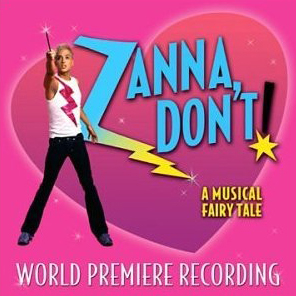 Also in the mix for the company's 17th season is a revival of the Tony Award-winning musical "The Mystery Of Edwin Drood," the New England premiere of the Off-Broadway musical fairy tale "Zanna Don't," and the New England premiere of Terrence McNally's latest comedy, "Some Men."
In addition, SpeakEasy's 2007-2008 schedule will also include two special events: a week-long workshop of the Brian Lowdermilk, Kait Kerrigan musical "The Woman Upstairs," made possible by a grant by the National Alliance of Musical Theatre, and a staged reading of "The Etty Project," a new play, developed in collaboration by Anne Gottlieb, Kirk Lynn and Katie Pearl, based on the writings of Etty Hillesum, a Dutch Jewish woman who perished in Auschwitz. Dates will be announced in the future.
The full schedule includes:
"Zanna Don't"
Book, Music and Lyrics by Tim Acito
Additional Book and Lyrics by Alexander Dinelaris
Directed by Paul Daigneault
September 14– October 13, 2007
New England Premiere
A 2003 nominee for Best Off-Broadway Musical, "Zanna Don't" is a musical fairy tale about a matchmaking teen who turns relationships upside down, challenges everyone's point of view and changes the world forever. The setting is Heartsville High, where the hormones are raging and the captain of the football team falls in love with the overachieving straight-A student. Shocking? You don't know the half of it. With a high-octane score that runs the gamut from funk, r&b, and classic musical theatre to dance club mixes and touching ballads, "Zanna Don't" promises a wild ride!
"The Mystery Of Edwin Drood"
Book, Music and Lyrics by Rupert Holmes
Directed by Paul Daigneault
November 16 – December 15, 2007
Winner of five Tony Awards including Best Musical, this inventive musical whodunit follows the members of a loony Victorian musical troupe as they endeavor to mount their rendition of the classic-yet-unfinished Charles Dickens story of the same name. This high-spirited show asks the audience nightly to solve the crime.
"The Little Dog Laughed"
By Douglas Carter Beane
Directed by Paul Melone
January 18 – February 16, 2008
New England Premiere
An up-and-coming leading man becomes emotionally entangled with a sexy young drifter and his girlfriend in this hit Broadway comedy from Douglas Carter Beane, author of "As Bees in Honey Drown." Events take a turn, however, when the actor's tightly wound agent gets wind of her prize client's new relationship, and steps in to try to save his – but more importantly her – career in this satire of all-things Hollywood.
"Some Men"
By Terrence McNally
Directed by Paul Daigneault
February 29 – March 29, 2008
New England Premiere
As two men exchange wedding vows, their friends at the ceremony reminisce about their own loves, lives and relationships in this new comedy from Tony Award-winner Terrence McNally. At once a collage and a celebration, with equal parts heart and wit, the play chronicles some key events in the past 80 years of gay history that have shaped the present day struggle for same-sex marriage.
"The History Boys"
By Alan Bennett
Directed by Scott Edmiston
May 2 – June 14, 2008
New England Premiere -- 2006 Tony Award - Best Play
To boost his school's reputation, a British headmaster hires a hotshot young history teacher to groom students for their college exams, pitting the new instructor against the school's maverick English teacher, who seeks to broaden these students' horizons in sometimes unorthodox ways. With gentle wit and a pitch-perfect command of character, Alan Bennett has crafted a brilliant play that not only raises universal questions about the nature of history, but also questions the value and meaning of education today.
Added Special Events:
"The Woman Upstairs" - A Musical Workshop
As part of a grant received by the National Alliance of Musical Theatre, SpeakEasy will host New York City songwriters Brian Lowdermilk and Kait Kerrigan for a week-long workshop of their musical "The Woman Upstairs." Set in noisy present-day New York, the show tells the story of two warring neighbors -- one a physicist and the other a violinist -- who develop a surprising attachment despite their deep incompatibility. Lowdermilk and Kerrigan have written several other musicals together including "Henry & Mudge," which had an Off-Broadway run at the Lucille Lortel Theatre and is currently touring the country with TheatreworksUSA. Mr. Lowdermilk studied at Harvard for a time before moving to New York.
"The Etty Project" - A Staged Reading
"The Etty Project" is a new play based on the writings of Etty Hillesum, a Dutch Jewish woman of 27 who underwent an astonishing transformation in the final two years before her death in Auschwitz. In the piece, an ensemble of actors play specific persons from Etty's life, literary figures that roam her mind and sometimes just themselves as they follow Etty's journey as a gifted but troubled young writer to a woman who consciously wrestles with her inner hatred and the horror of her times. Inspired by the depth of Etty's diaries and letters, IRNE award-winning actress Anne Gottlieb has brought together a gifted collaborative team including Director and OBIE award-winner Katie Pearl and celebrated Off-Broadway Playwright Kirk Lynn to co-create this new work. "The Etty Project" is supported in part by The National Foundation for Jewish Culture, New Jewish Theatre Projects.
Subscriptions for SpeakEasy's 2007-2008 Season go on sale Friday, June 15. Individual ticket sales begin in August. Information can be obtained by calling the Boston Theatre Scene box office at 617-933-8600 or by visiting www.BostonTheatreScene.com.
-- OnStage Boston