Magic, mischief and romantic misadventures will all be part of a midsummer night under the stars when Citi Performing Arts Center presents free performances of William Shakespeare's "A Midsummer Night's Dream" on Boston Common for one week only, from Tuesday, July 24, through Sunday, July 29.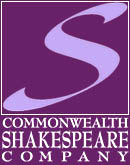 Directed by Commonwealth Shakespeare Company Founding Artistic Director Steven Maler, this production will return to CSC's original location on Boston Common at the Parkman Bandstand.
A Midsummer Night's Dream" is CSC's 12th annual "Free Shakespeare on the Common" offering. Last year's "The Taming of the Shrew" drew more than 100,000 people; CSC has played to 850,000 people since its inception.
One of Shakespeare's earliest and most popular comedies, "A Midsummer Night's Dream" explores the romantic misadventures of four young Athenian lovers, Helena and Demetrius, and Hermia and Lysander. A fantastical story of nature and folklore, this midsummer romp follows the couples into an enchanted forest where they meet the King and Queen of the Fairies, Oberon and Titania, and the mischievous Puck, who possesses a flower that causes people to fall in love with the first person they come across. Worlds then collide when a band of laborers stumble into the forest to rehearse a play for the Duke's wedding. Love triangles, mistaken identities, and fortunes/misfortune take center stage before everyone finds their perfect match.
Steven Maler most recently directed the American Premiere of Peter Eötvös' operatic adaptation of "Angels in America" for Opera Boston and the Boston Modern Orchestra Project. Prior to directing "The Taming of The Shrew" and "Hamlet," he directed the critically acclaimed opera "Powder Her Face."
Performances on The Common are Tuesday – Friday at 8:00 p.m., Saturday at 4:00 and 8:00 p.m. and Sunday at 7:00 p.m.; all performances are free and open to the public. For more information, call 617-532-1212
-- OnStage Boston