"FloorPlay," the sequel to the internationally acclaimed "Burn the Floor," is coming to Boston's Citi Performing Arts Center Wang Theatre for four performances only, June 1-3.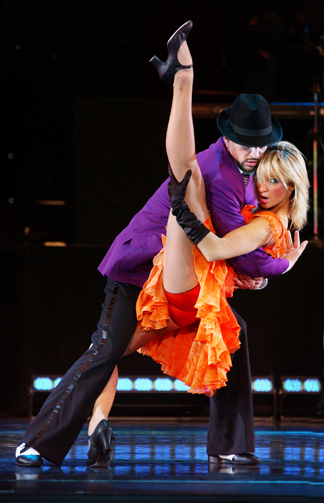 Featuring the world's best Ballroom and Latin dance couples in two hours of explosive dance, the show has earned raves from the Far East to Down Under. "Burn the Floor presents FloorPlay" comes to Boston as part of a 13 city US tour beginning in May.
Showcasing Salsa and Samba to Waltz, Rumba, Tango, Jive and Jitterbug, "FloorPlay" stars 18 international award-winning dancers, two vocalists and two of the industry's finest percussionists. The show is directed and choreographed by Artistic Director and dancer Jason Gilkison.
Focusing on the sensual and physical chemistry of Ballroom and Latin dancing in the 21st Century, "FloorPlay" builds on the choreography and concept of the original show with exceptional costumes, new music and the chemistry that dance ignites.
Producer Harley Medcalf commented, "The whole 'Burn the Floor' experience in the past six years has been an amazing journey. We have learned a lot about our performance potential, with our show being staged in 87 cities around the world. However with this brand new production of 'Floor Play,' we have surpassed a level we have only dreamt about. It's fun, energetic and romantic all at once!"
"Burn the Floor" began with a spectacular ballroom dance demonstration at Elton John's 50th Birthday Party in 1997. Medcalf attended the party and was mesmerized. In 1998, after a six-month workshop in London -- and millions of dollars spent on costumes, set, music and lights PLUS the world's best creative team -- the show was ready for the world to see.
Fifteen countries and more than 3 million tickets later, "Burn the Floor" became the biggest Australian touring show traveling the world, performing in such prestigious venues as the Royal Albert Hall in London, Radio City Music Hall in New York and the Great Hall of the People in Beijing. The show recently finished a sell out tour of Asia.
For tickets and information, stop by the box office at 270 Tremont Street in Boston, call 800-447-7400 or visit www.citicenter.org.
-- OnStage Boston
05/09/07