Judy Garland has been called everything from "Miss Show Business" to "The World's Greatest Entertainer." More than 30 years after her death, she is still considered to be an icon of the entertainment world.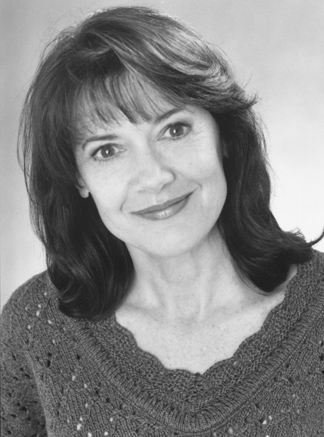 The legendary one-of-a-kind performer will be centerstage this summer when Boston gets a look at a new theatrical event -- "And Now Ladies And Gentlemen, Miss Judy Garland," starring Kathy St. George (left) and presented by Tony McLean and Backyard Productions.
Preview performances begin Friday, June 8, at The Lyric Stage Theatre, located at 140 Clarendon Street just outside of Copley Square. Tickets will go on sale on Sunday, May 6.
Adapted by McLean from Garland's infamous memoir recordings ("Judy Speaks"), "And Now Ladies And Gentlemen, Miss Judy Garland," aims to provide unique insight into the entertainer, the human being and the songs.
With far more substance than the wistful Dorothy in "The Wizard Of Oz," Judy Garland has come to exemplify both the good and the bad sides of show business. With the passage of time, the bad press, rumors and notoriety have faded to let her immense body of work speak for itself.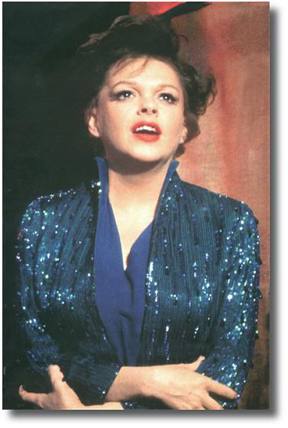 She performed almost nonstop for 45 of her 47 years, mastering every venue of show business from vaudeville to radio, film, recordings, television, and the stage. She received a special Oscar for her performance in "The Wizard of Oz" and was nominated for two more. She received a Tony Award for her record-breaking 1951 comeback concert at the Palace Theater in New York. And she received a Grammy for her record-breaking 1961 live concert album "Judy At Carnegie Hall" (still considered the greatest one woman show on record).
In the years since Garland's untimely death on June 22, 1969, her popularity has continued to increase, thanks to the bulk of her work being preserved on CD and DVD for new generations to enjoy. To most, she will be remembered has having one of the greatest, if not THE greatest, voices of the century.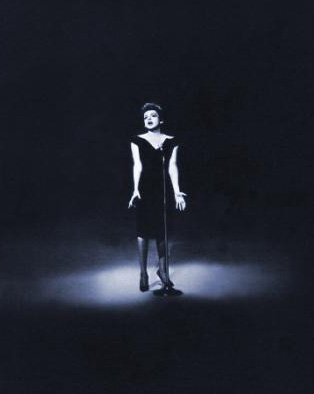 "And Now Ladies And Gentlemen, Miss Judy Garland," consists of two extended scenes. The first is set in 1964 in Miss Garland's London hotel suite where she began to tape her memoirs for an autobiography that was never published. The second presents Garland in concert, performing some of her greatest hits including "By Myself," "I'm Always Chasing Rainbows," "The Trolley Song," "The Man That Got Away," "Chicago" and "Over The Rainbow."
Performed without intermission, the musical offers Kathy St. George the highly anticipated opportunity to display her amazing talent as a dramatic actress as well as a singer and performer. (Boston's theater community has long known of St. George's dead-on impressions of Garland.)
McLean, who's also directing the production, commented, "Judy Garland never seemed more alive than when on-stage with her audience -- yet her personal vulnerability shines through in every song."
He added that the production will be greatly enhanced by letting the audience experience time alone with Garland and her most private thoughts before they experience her through her music.
He continued, "For years, theater audiences and critics have been asking and waiting for Kathy to do a show with Kathy imitating Judy Garland. Well, we've gone beyond that with this piece. Kathy doesn't just imitate or channel Judy Garland, she becomes Judy Garland. Unlike many other shows you've seen about Judy Garland (or Hepburn or Bankhead), this piece is unusual because we are getting to know Judy Garland through her own words."

Kathy St. George has starred in "Respect," "Menopause The Musical," "I Love You, You're Perfect, Now Change" and "Definitely Doris: The Music of Doris Day" (all at Boston's Stuart Street Playhouse). Her other local credits include "Ruthless!," "Pete 'N Keely," "Nine," "Das Barbecu," "Jackie: An American Life," "Folllies In Concert," "Johnny Guitar" and "Shear Madness." She has also appeared on Broadway in "Fiddler On The Roof" (directed by Jerome Robbins), Off-Broadway in "I Love You, You're Perfect, Now Change;" and in five national tours.
A Boston native and former Vice President at Disney Theatrical Productions, Tony McLean co-produced and directed the local productions of "Songs For A New World," "A Grand Night For Singing" (Gloucester Stage Company) and "On The Twentieth Century" (Overture Productions, and winner of the 2006 Elliot Norton Award for Best Musical Production). He has also been a guest speaker at the BMI/Lehman Engel Musical Workshop in NYC, The Tisch School of Fine Arts at New York University and Harvard University's Office of the Arts.
Performances are scheduled for Wednesdays at 2 p.m., Thursdays through Saturdays at 8 p.m., and Sundays at 3 p.m. For tickets and information call 617-585-5678.
-- OnStage Boston
04/27/07