Trinity Rep
Presents 31st Annual "Christmas Carol"
November 16 - December 30
For more than three decades, Trinity Rep in Providence has marked the holidays with a production of "A Christmas Carol." The tradition continues when the theater company presents the timeless Dickens' classic for its 31st season from November 16 - December 30.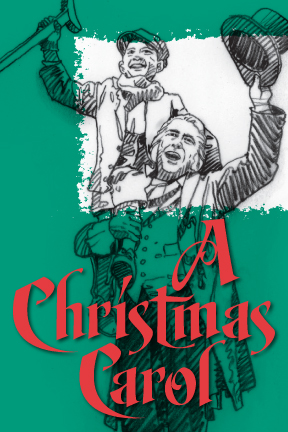 This year's production is under the direction of resident acting company member Fred Sullivan, Jr., who has appeared in the show twenty times himself, playing every adult male role in the show -- some more than once.
Resident acting company members Brian McEleney and William Damkoehler will share the role of miserly businessman Ebenezer Scrooge who is confronted on Christmas Eve by the eerie apparition of his deceased business partner, Jacob Marley.
As those loyal to the tale know, Marley's ghost bears a stern warning that Scrooge has one last chance to mend the errors of his ways. Three spirits visit him that Christmas Eve and through their magical travels, Scrooge greets Christmas morning with newfound hope and the chance to redeem his ways.
According to Sullivan, "This year we will surround the audience with an overstuffed, thrilling staging of Dickensian London in 1843 – accents, class structure, clothes, street lamps and smells. We have a much larger cast and set than in the recent past, with 50 actors of all ages making up the two companies."
For tickets and information, stop by the box office, call 401-351-4242 or visit www.trinityrep.com.
-- OnStage Boston