America's longest running professional summer theatre, The Cape Playhouse, will celebrate its 80th Anniversary Season this summer. Starting June 19 and running through September 9, the season will feature six main-stage productions.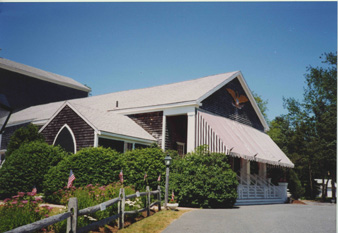 Under the artistic direction of Evans Haile, the anniversary season will celebrate theatre -- "from backstage to center stage!" -- and will kick off with the recent Off-Broadway hit play "Moonlight and Magnolias."
Set in Hollywood in 1939 and inspired by real events, "Moonlight and Magnolias" (June 19 - July 1), is a behind-the-scenes account of the frenetic collaboration between film producer David O. Selznick, director Victor Fleming and screenwriter Ben Hecht, as in a mere five days, they struggle to write the screenplay for "Gone With the Wind." The comedy will star Brad Oscar direct from his leading role in Broadway's "The Producers." Written by Ron Hutchinson,"Moonlight and Magnolias" will be directed by James Brennan.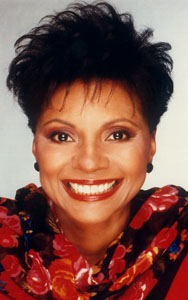 With music and lyrics from one of Broadway's most celebrated musical teams, John Kander and Fred Ebb, and a book by Terrance McNally,"The Rink" follows July 3 - 15. With memorable songs like "Colored Lights" and "We Can Make It," this newly revised story of a mother reunited with her grown-up daughter will star the incomparable Leslie Uggams (left) in her Cape Playhouse. "The Rink" will be directed by Michael Unger and choreographed by Jennifer Lee.
The season continues with what has been called the greatest of the all-time great Broadway musicals, "Guy and Dolls" (July 17 - 29 ). The classic Frank Loesser score includes "Sit Down You're Rockin' The Boat," "If I Were A Bell," "I'll Know," "Fugue for Tinhorns" and "Adelaide's Lament." With a book by Jo Swerling and Abe Burrows based on Damon Runyon's characters, Nathan Detroit and his mythical group of saints and sinners sing and dance their way from floating crap games in Times Square to the chic cafes of Havana. The cast will include Tony Award-winners Jarrod Emick (straight from Broadway's "Ring of Fire"), Liz Larson and Broadway regular Jason Graae. The production will be directed by Mark Martino and choreographed by John McGinnis.

From its sold-out run last season in New York, Amy Freed's jocular comedy "The Beard of Avon" (July 31 - August 12 ) explores the "who-wrote-Shakespeare's-plays" debate. Could it be one of Shakespeare's more learned contemporaries? An Earl? A scholar? Another playwright entirely? You don't have to be a Shakespeare aficionado to appreciate the fun in the New England premiere of this comedy. Juliet Mills, Ian Kahn and Jeremy Webb star in this production directed by Russell Treyz.

The musical cocktail "Pete 'N' Keely" (August 14 - 26) turns back the clock to 1968 and invites audiences to tune in, as America's swingin' sweethearts - Pete Bartel and Keely Stevens - reunite for a live television special re-living their illustrious musical career. With glamorous costumes by Bob Mackie, "Pete N' Keely" stars Tony nominee Sally Mayes and Cape favorite George Dvorsky as the show business duo who find themselves back on the roller coaster that got them where they are today...divorced! This production reunites the cast for the first time since their hit Off Broadway engagement! "Pete 'N' Keely" is written by James Hindman and will be directed by Mark Martino.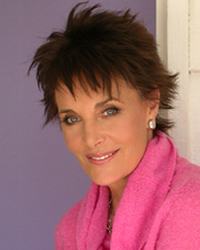 The season concludes with "Sylvia" (August 28 - September 9), a clever canine fantasy about mid-life crisis, written by one of the Playhouse's favorite playwrights -- A. R Gurney. Directed by Pamela Hunt and starring Linda Dano and Colleen Quinlan, the plot unleashes the tale of an upper eastside couple who open their hearts to a flirtatious stray mutt whose collar identifies her simply as "Sylvia." Sylvia, of course, is portrayed not by a dog but by a vivacious young woman.
From July 6 to August 25, the Cape Cod Center for the Arts will present Children's Theatre on the stage of the Playhouse. Performances run Thursday and Friday mornings in July, and Friday mornings in August. Show times are 9:30 and 11:30 a.m.
For eighty years, the legendary Cape Playhouse has been bringing Broadway actors and creative talent to Cape Cod. Often referred to as the "Birthplace of the Stars", the Playhouse has attracted a "who's who" litany of famous actors since its inception in 1927.
The Cape Playhouse is located at 820 Main Street, Route 6A, in Dennis, Massachusetts. For more information, call the box office, toll free at 877-385-3911 or locally at 508-385-3911. You may also visit the theatre's website at www.capeplayhouse.com.
-- OnStage Boston