From comedy to country and jazz to Broadway, North Shore Music Theatre in Beverly will present a 2006 Celebrity Concert Series featuring a broad range of performers from newcomers to old favorites.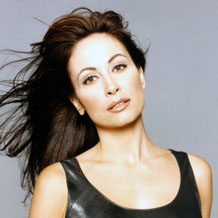 The 2006 Series begins with popular vocalist and "Jekyll & Hyde" star Linda Eder (left) on May 20 at 7:30 p.m. Three Mo' Tenors will bring Broadway, Opera, Blues and Gospel to NSMT on June 22 at 7:30 p.m.

The summer will heat up with jazz artisan Steve Tyrell on June 25 at 7:30 p.m., cutting-edge comic George Carlin on July 23 at 7:30 p.m., and the tribute band ABBA Gold on August 1 at 7:30 p.m. On August 3 at 7:30 p.m., the legendary Paul Anka will perform old favorites as well as some new adaptations from his recent album "Rock Swings." Award winning country music star and self made "Better Man" Clint Black arrives on August 5 at 8 p.m.

Returning for the first time since 2004, actor, writer and comedy icon Bill Cosby will light up the stage for 2 performances on August 6 at 3 p.m. and 7 p.m. Two-time Grammy Hall of Fame inductee Johnny Mathis will grace the North Shore with his silky melodies on August 8 at 7:30 p.m.
Rock out with NSMT first timers Hootie & the Blowfish on August 9 at 7:30 p.m. Then surf's up on August 10 at 7:30 p.m. when The Beach Boys come to town with favorite fun in the sun tunes. Country music sensation Kenny Rogers rounds out the summer on August 13 at 7:30 p.m.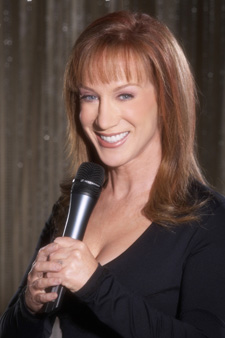 Often irreverent and always hilarious motivational speaker Loretta LaRoche brings stress-free laughs on October 12 at 7:30 p.m. Country music crossover artist Trisha Yearwood will appear on October 13 at 8 p.m. World renowned Irish tenor John McDermott is in the spotlight on October 14 at 8 p.m. And the sardonic Kathy Griffin (left) will skewer all things pop-culture on October 30 at 7:30 p.m.

Concert tickets range from $78 to $30, with special discounts available for NSMT subscribers and donors. For tickets to any of the above performances, stop by the box office at 62 Dunham Road in Beverly (at Exit 19 off Route 128), call 978-232-7200 or visit www.nsmt.org.
-- OnStage Boston