Broadway Across America-Boston, formerly known as Broadway In Boston, officially announced its 2006-2007 theater season this week. The invitational gathering of media, sponsors and group sales leaders was hosted by Drew Murphy, President of Broadway Across America-Boston.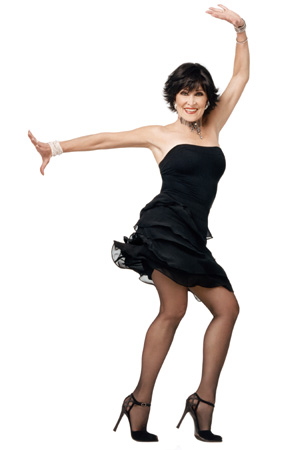 A slick multi-media presentation unveiled a season set to include: Chita Rivera (left) in "A Dancer's Life;" "Doubt," with Cherry Jones, recreating her Tony Award-winning role; Richard Thomas and George Wendt in the Roundabout production of "Twelve Angry Men;" the national tour of "Dirty Rotten Scoundrels;" and the pre-Broadway engagement of "High Fidelity," based on the hit film and novel of the same name.
Also expect the clever off-Broadway hit, "Altar Boyz," the Elvis jukebox musical "All Shook Up," the return of "Stomp" and the sweeping "Light In The Piazza." Individual tickets will go on sale at a future date.
The conference also included two special preview performances. A 7-minute abridged version of "Scoundrels" was presented, after which the three-person cast advised that we'd have to see the full show if we wanted to know how the story actually turns out.
As well, "High Fidelity's" book writer David Lindsay-Abaire (a native of Southie) was on hand to introduce the show's composers Tom Kitt and Amanda Green, who sang a very funny "Ready To Settle." Greene is daughter of legendary Broadway lyricist Adolph Greene and actress Phyllis Newman. Lindsay-Abaire also shared that the first Broadway show he ever saw was "Annie" at The Colonial Theatre. Now he'll be debuting his own show on the same stage.
The 2006-2007 season will include the following, in date order: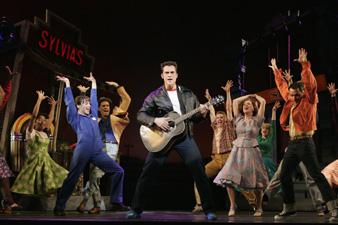 "All Shook Up"
Sept. 26 - Oct. 8, 2006
The Opera House
This high-energy musical combines Elvis Presley classics like "Jailhouse Rock" and "Don't Be Cruel" with a rock and roll story. The show tells the romantic tale of how a young girl's dream comes true when a guitar-playing roustabout rides into a square state and turns the town upside down. The book is by Joe DiPietro, who wrote "I Love You, You're Perfect, "Now Change," as well as the new book for North Shore Music Theatre's "Damn Yankees."
"High Fidelity"
September 26 - October 22, 2006
The Colonial Theatre
Based on the Nick Hornby novel of the same name, this is the pre-Broadway world premiere of a new romantic musical comedy that follows the adventures of Rob, a record store owner who knows almost everything about pop music, but almost nothing about how to hang on to a girl. Rob's love life, already a broken record of heartache, drops off the charts completely with he gets dumped by Laura -- but that just sets him up for one of the Top 5 romantic comebacks ever. With a score by songwriters Tom Kitt (music) and Amanda Green (lyrics) and a book by South Boston native David Lindsay-Abaire ("Fuddy Meers," "Kimberly Akimbo" and "Rabbit Hole"), "High Fidelity is directed by Walter Bobbie, the Tony Award winning director of "Chicago."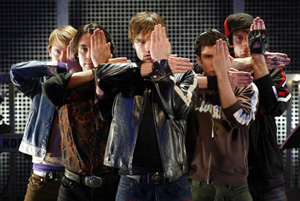 "Altar Boyz"
Oct. 31 - Nov. 5, 2006
The Colonial Theatre
Full of sharp parody, sinfully spectacular dancing and irreverent humor, this light-hearted spoof of a Catholic boy band concert has been thoroughly embraced by audiences and critics alike. Matthew, Mark, Luke and Juan (plus their Jewish friend Abraham) present a great mix of sharp songs "convincing enough to be played on MTV." Winner of the coveted Outer Critics Circle Award for Best Off-Broadway Musical, and described as "90 minutes of pure delight," "Altar Boyz" just celebrated its first anniversary in New York.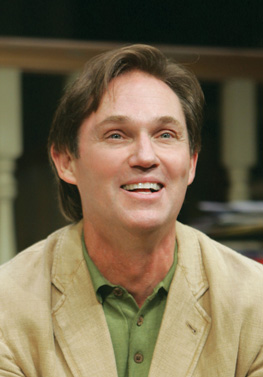 "Twelve Angry Men"
November 7 - 19, 2006
The Colonial Theatre
Twelve jurors. Twelve walks of life. And only two days to rule: Guilty or Not Guilty. What seems like an open and shut murder case becomes a twisted puzzle of prejudice and intrigue. Twelve jurors in a murder trial are corralled in a room for the duration of their deliberation. As prejudices are tested and the evidence weighed, the entire jury is forced to look past the show in the courtroom to unearth the shocking truth. Faced with playing the hangman, these dozen men must first face themselves. Although it's best known as a 1957 Oscar-nominated film directed by Sidney Lumet and starring Henry Fonda, E. G. Marshall, Ed Begley and Lee J. Cobb, "Twelve Angry Men" first aired as a drama for television in 1954. This past season marked its Broadway debut. Directed by Scott Ellis, the national tour of "Twelve Angry Men" is produced by the Tony Award winning Roundabout Theatre Company. Richard Thomas (left) and George Wendt star.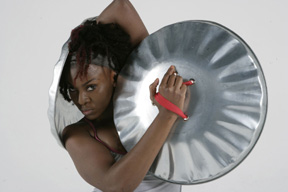 "Stomp"
December 5 - 17, 2006
The Colonial Theatre
This explosive, provocative, sophisticated, sexy and utterly unique experience appeals to all ages. The international percussion sensation has garnered an armful of awards and rave reviews. The eight-member troupe uses everything but conventional percussion instruments -- matchboxes, wooden poles, brooms, garbage cans, Zippo lighters, hubcaps and more to fill the stage with magnificent rhythms. As USA Today says, "Stomp finds beautiful noises in the strangest places."


"Doubt"
February 6 - 18, 2007
The Colonial Theatre
Set against the backdrop of a Catholic school in 1964, "Doubt" is the story of a strong-minded woman faced with a difficult decision. Should she voice her concerns about one of her male colleagues . . . even if she's not entirely certain of the truth? Original star and Tony Award winning actress Cherry Jones will star in the Boston premiere of this 2005 Tony and Pulitzer Prize winning drama. Jones's stunning performance as Sister Aloysious earned her rave reviews and acclaim. Written by John Patrick Shanley and directed by Doug Hughes, "Doubt" leaves audience members deep in discussion long after the curtain has fallen.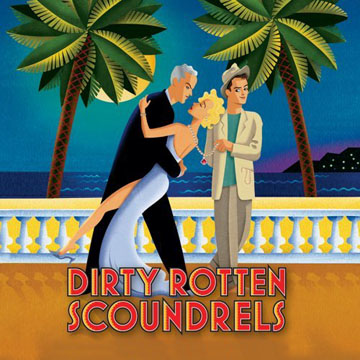 "Dirty Rotten Scoundrels"
March 6 - 18, 2007
Set on the glorious, glamorous Riviera, "Dirty Rotten Scoundrels" is a delicious, critically-acclaimed musical comedy that follows two con artists as they take on the lifestyles of the rich and shameless -- and end up with a lot more than they bargained for. "Dirty Rotten Scoundrels" features the music and lyrics of David Yazbek ("The Full Monty") with direction by Jack O'Brien ("Hairspray," "The Full Monty," "Damn Yankees"), choreography by Jerry Mitchell ("La Cage aux Folles," "Hairspray" "The Full Monty," "Gypsy") and a book by Jeffrey Lane.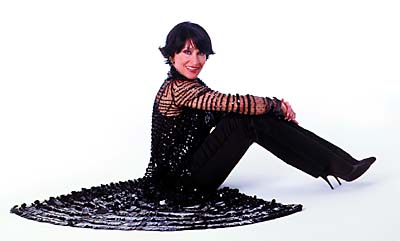 Chita Rivera:
"The Dancer's Life"
May 1 - 13, 2007
The Colonial Theatre
Newsweek hails her as "the greatest musical dancer ever." And now, direct from Broadway, two-time Tony Award winner Chita Rivera is coming to Boston in a dazzling new musical that celebrates her astonishing career. Written by four-time Tony Award winner Terrence McNally, directed by Tony nominee Graciela Daniele, "The Dancer's Life" charts Chita's amazing journey from aspiring ballerina to Broadway legend. In story and song, she relives fascinating moments from the years she spent working with such greats as Bernstein, Fosse and Sondheim. And she performs knockout numbers from some of her biggest hits including "West Side Story," "Chicago," "Bye, Bye Birdie" and "Kiss of the Spider Woman."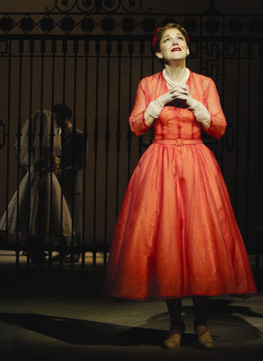 "The Light In The Piazza"
May 29 - June 9, 2007
The Colonial Theatre
Direct from Broadway, "The Light In The Piazza," is the romantic new musical that brings together the talents of Adam Guettel and Craig Lucas in an adaptation of Elizabeth Spencer's novella, directed by Bartlett Sher. This lush, dreamy musical finds Margaret Johnson on vacation in the Tuscan countryside with her daughter Clara. Clara has had an expected encounter with a handsome Florentine and her Mother is determined to keep them apart. But why? Love and marriage abound in this contemporary, witty and elegant new production. The New York Times commented, "Light In The Piazza" is "the most romantic score of any Broadway musical since 'West Side Story.'"
And finally, Boston Ballet's "The Nutcracker" will take to the stage of The Opera House from November 24 - December 30, 2006.
Current subscribers with Broadway Across America - Boston will be sent a renewal invoice this week. Those who would like to begin subscribing may do so starting on May 1.
For subscription information, call 1-866-523-7469. You may also visit www.BroadwayAcrossAmerica.com and click on Boston.
-- OnStage Boston