Magic fans listen up. Tickets are now on sale for "David Copperfield: An Intimate Evening of Grand Illusion." Copperfield is bringing his evening of illusions to The Opera House for a limited run February 3 - 5, 2006.
The production is described as the logical, incredible evolution of the conjurer's art. Copperfield's goal in "Grand Illusion" is to take dreams (and perhaps a few nightmares) and turn them into reality through his state-of-the-art wizardry.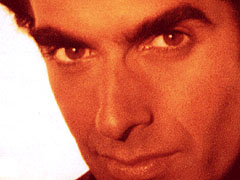 He's been knighted by the French government, receiving the Chevalier of Arts and Letters; he's presented live performances to more than 20 million people worldwide in the past decade alone; he's appeared in 18 award-wining prime time television specials in more than 40 countries; and he's received 19 Emmy Awards.
Copperfield states that he wanted to base this show "on what people really dream about. Most of us don't dream of pulling a rabbit out of a hat. What affects people is realizing personal dreams, dreams almost everyone shares, that they thought were impossible.
In "Grand Illusion," "the audiences get to watch their dreams come true, live, before their very eyes and in three dimensions. It's an interactive experience of wish fulfillment."
Blurring the line between fantasy and reality, highlights of his show include:
KILLER
In an "unplugged" moment of pure sleight-of-hand, Copperfield performs close-up magic with a lethal black African scorpion.
REUNION
A member of the audience takes the trip of a lifetime. While standing with Copperfield on a crane suspended over the heads of the audience below, the individual vanishes, only to reappear moments later in the freely selected location of their dreams -- from Hackensack to Honolulu.
SQUEEZEBOX
Copperfield takes liposuction to a whole new level as the six-foot-one King of Magic gets squeezed into something that could fit inside a shoebox.
THE LOTTERY
Inspired by David's grandfather's unfulfilled dream, The Lottery is an epic of brain-busters. Copperfield involves the entire audience as he shares his secret technique for predicting winning numbers.
MAN VERSUS STEEL
David walked through the Great Wall of China. This time, he'll do a little slower. Instead of walking, he floats through solid steel, proving that dreams can dissolve barriers.
THIRTEEN
One of Copperfield's most often requested creations, thirteen audience members chosen entirely at random will vanish, only to reappear, instantly, in the most surprising of places.
OnStage Boston's R. J. Donovan offers his own insight:
"Several years ago, I had the opportunity to see David's 'Nightmares & Dreamscapes' on Broadway. In a word, the show was spectacular. He 'flew' around the stage, split himself at the waist while standing upright, performed sleight-of-hand in the aisles, and staged a stunning Haunted House illusion that saw a small group of audience members vanish onstage in a blink.
"David Copperfield is dead serious about what he does. However, he maintains a subtle tongue-in-cheek sense of humor that connects with the audience at just the right moment. He's a showman, through and through."
What few people know is that Copperfield's secret passion is preserving the history of magic. Several years ago, he purchased the Mulholland Library of the Conjuring and the Allied Arts, which includes more than 80,000 pieces, ranging from prints and books to playbills, manuscripts, letters and scrapbooks of magicians through the years. The oldest piece reportedly dates back to the 16th century. Numbered among the treasures are several items owned by Houdini, including the only known recordings of his voice. The collection was expanded with Copperfield's further acquisition of The Cole Collection, the largest assemblage of magic related documents and artifacts in the United Kingdom. Thanks to Copperfield, the International Museum and Library of the Conjuring Arts provides a permanent home for what is now the world's largest magic collection.
Tickets for "David Copperfield: An Intimate Evening of Grand Illusion" are available at The Opera House box office (539 Washington Street), by calling 617-931-2787 or by visiting www.BroadwayAcrossAmerica.com.
-- OnStage Boston