Vortex - noun 1. A spiral motion of fluid within a limited area, especially a whirling mass of water or air that sucks everything near it toward its center. 2. A place or situation regarded as drawing into its center all that surrounds it.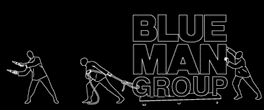 Inspired by the rich artistic and cultural landscape of the Boston area, the Third Annual Vortex: A Juried Art Exhibition hosted by Blue Man Group at The Charles Playhouse seeks submissions of " exciting work that challenges expectations and explores the impact of art on the community" from Massachusetts residents. Work is being accepted in two age categories: 12 to 17 years old and 18+ years old.
In the 18+ division, four selected artists' work will be on exhibit in The Charles Playhouse lobby for up to one year. In addition, the selected artists in the 18+ division will receive cash prizes ($2500 Grand Prize, $1000 Second, $500 each for Third and Fourth).
In the 12 - 17 year old division, the Grand Prize recipient will receive up to$500 tuition reimbursement to art classes of their choice. Each selected artist in the 12-17 year old division will have their artwork displayed at the Boston Children's Museum and will receive up to $100 worth of art supplies for their school.
The work of the winning artists will be unveiled on November 14, 2005.
This year's jury will consist of notable contributors to the Massachusetts art world including: Nora Donnelly, Senior Registrar at Boston's Institute of Contemporary Art; Ricardo D. Barreto, Director of UrbanArts Institute at Massachusetts College of Art; Randi Hopkins, co-founder and co-director of the Allston-Skirt Gallery, Boston; and representatives from the Blue Man Group creative community. Deadline for submissions is November 1, 2005.
Last year's winners included:
18+ years old division:
Grand Prize ($2500):
Jacob Wangh of Harvard, MA
Second Prize ($1000):
Jaye R. Phillips of Arlington, MA
Runner-up ($500):
Ricky Allman of Brighton, MA
Runner-up ($500):
Michael Hart of Kingston, MA
12-17 years old division:
Grand Prize:
Bryce Kroll of Worcester, MA
Second Prize:
Amanda Lewis of Beverly, MA
Runner-up :
Isabel Shmulevich of Newton, MA
Runner-up:
Jody Borhani of Worcester, MA
Here's the fine print rules and regulations for this year's contest:
• There is no fee to enter.
• Single entry per artist.
• All artists' work must be accompanied by a Vortex entry form (see below).
• All mediums welcome.
• Submissions will be accepted on slides or via digital high-resolution (300 dpi minimum) jpeg files on CD-ROM only -- NO EMAILS.
• Submissions must be sent via First Class U.S. Mail
• Contestants must label slide or CD-ROM with their full name, contact info, and the name of their piece.
• For digital submissions, jpeg files must include the name of the piece. Work must be no larger than 35"W x 40"H x 3"D.
• In addition, winners will be required to submit gallery-ready framed artwork for display. If artwork is not already framed or gallery-ready, Blue Man Group will compensate artists up to $200 towards the cost of framing upon presentation of receipt.
• Artists must reside or currently attend school in the state of Massachusetts.
Additional exhibit information and artist entry forms are available by visiting: www.blueman.com/contests.
-- OnStage Boston