After triumphantly touring the West Coast for more than a year and drawing close to 1 million spectators in Los Angeles, San Francisco, Seattle, Phoenix, San Diego, Santa Monica, Toronto and Montreal, "Cavalia: A Magical Encounter Between Horse and Man" will open for an exclusive regional engagement at Suffolk Downs (junction of Routes 1A & 145), on Wednesday, September 7.
The production is created by Normand Latourelle, one of the founders of Quebec's famed Cirque du Soleil, and directed by Érick Villeneuve.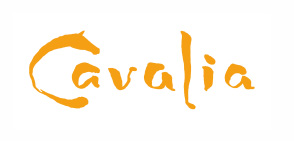 In "Cavalia," 50 horses (including 25 stallions) cavort with acrobats, aerialists and riders in front of a constantly changing background projected on a 200-ft. wide screen, transporting spectators to dream-like virtual settings.
Infused with live music and vocals, the show also features the talents of acclaimed European "horse-whisperer" Frédéric Pignon and his wife, world-class rider Magali Delgado.
Juxtaposed with the vibrancy of the lavish production is a subtle thematic line that takes audiences through the evolution of horses and our interaction: from unbridled life in the wilderness, to early domestication and ultimately to a relationship with human beings based on freedom and mutual respect.
The audience faces a single, 160-ft. wide stage which allows the horses enough space to gallop at full speed, at times completely unfettered by bridles or halters. This expansive sensibility is emphasized by the show's execution under North America's largest touring tent – a white, 26,264 square foot big top rising some 100 feet high.
The New York Times called "Cavalia" "a celebration of the unique emotional and physical bonds between humans and the animals;" the Los Angeles Times described it as "Blissful play, haunting score… striking aerial grace. The impression is one of intense bond between horses and man" and Variety called it "A magical, mythic experience!"
The Toronto Star dubbed it "a new fairy tale-like show from the imagination of a Cirque du Soleil Founder." And in Montreal, La Presse said "When I walked out I was floating on air. A world in which humans and animals are in perfect harmony. The initiated have no words, the uninitiated are moved to tears."
Normand Latourelle, president and artistic director of "Cavalia," is the visionary behind the show. After participating in the development of Cirque du Soleil, he was one of the company's three owners from 1985 until 1990.
"My dream began to take shape when I met the equestrian trainer and artist Frédéric Pignon and his partner Magali Delgado," says Latourelle. "As equestrian co-directors of 'Cavalia' and performers, they bring a wonderfully gentle and magical way with horses to the heart and soul of the production."
Director Érick Villeneuve also designed the visual effects for the show, which features an original score by Michel Cusson.
For information and reservations, call 866-999-8111 or visit www.cavalia.net.
Cavalia Rendez-Vous (VIP) packages which include tickets, hors d'oeuvres, a tour of the stables, free parking and a special souvenir are also available.