Now in its 10th phenomenal year, "Riverdance" returns to The Wang Center For The Performing Arts, September 16 through 25, for 13 performances only! Composed by Bill Whelan, produced by Moya Doherty and directed by John McColgan, this thunderous celebration of joyful music, song and dance has thrilled millions of people around the world.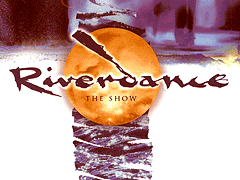 "Riverdance" has played more than 8,000 performances and been seen live by more than 18 million people in more than 250 venues throughout 30 countries across 4 continents.
They have traveled over 500,000 miles (or to the moon and back), played to a worldwide television audience of over 1.5 billion; sold more than 2.5 million copies of their Grammy Award-winning CD (certified Platinum in the US) and more than 9 million videos (making it one of the best-selling entertainment videos in the world)!
"Riverdance" had its world premiere at the Point Theatre, Dublin, in February of 1995, opening to unanimous critical acclaim. There are presently three productions of "Riverdance" touring the world.
An innovative blend of dance, music and song, "Riverdance" draws on Irish traditions and the combined talents of an international company of 70 performers to capture the imagination of audiences spanning all ages and cultures.
Tickets for "Riverdance" are available at The Wang box office, by calling 800-447-7400 or visiting www.wangcenter.org.