A Review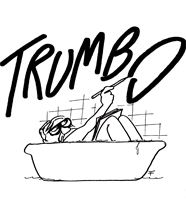 Standing On A Ridge In A Time Of Evil
By R. J. Donovan
Dalton Trumbo was a vibrant, gifted screenwriter who, in 1947, at the height of his career, suffered the backlash of Hollywood's blacklist. When the House Un-American Activities Committee went on a rampage to smoke out Communists who had infiltrated the film capital, countless innocent citizens had their lives ruined.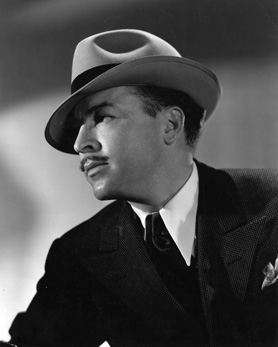 The first to refuse to cooperate with the Committee were branded The Hollywood Ten. Dalton Trumbo (left) was one of them, and they were all jailed for contempt.
The magic of "Trumbo," presented by The Huntington Theatre Company at the Calderwood Pavilion, falls not only in its star performance by Brian Dennehy, but in the history lesson it imparts.
In all, more than 300 writers, actors, directors and producers were blacklisted and forbidden to work in the film industry. Among the more notable names -- Charlie Chaplain, Leonard Bernstein, Lee Grant, Judy Holliday, Dashiell Hammett, Arthur Miller, Lillian Helman, Zero Mostel and Orson Welles.
Dalton Trumbo, however, was a fighter. Though maligned, exiled and broke, he refused to be silenced. Rather than knuckle under to their dubious power, he held on, continued to write, struggled to support his family, moved to Mexico, moved back to Los Angeles, won an Academy Award under a pen name and fought the bastards until he took his last breath.
Others were not as strong, or as victorious. Gutless worms "named names" and turned in their friends in the hope of escaping persecution themselves.
One of the more telling contrasts in the play details Trumbo being incarcerated without any proof of wrongdoing, while outside the prison, the supposedly patriotic land allows segregation to loom as a normal, acceptable way of American life.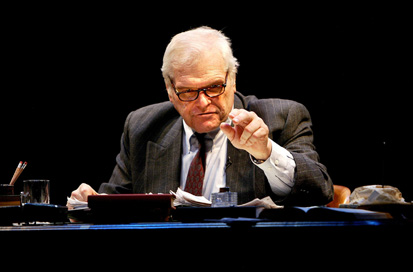 Written by Trumbo's son Christopher and based on Dalton's letters and transcripts, the intermission-less two-character play is presented in a manner similar to "Love Letters." As Trumbo, Dennehy (left) sits center stage at a writer's desk with his script before him (although it is obviously more of a prop than a prompt).
As son Christopher, William Zielinkski narrates between Dennehy's soliloquies, filling in the blanks about their lives and his father's triumphs and loses. Like a series of snapshots in a scrapbook, the images eventually come together to create a vivid image of a time in our country when you could be imprisoned for merely having an opinion.
Trumbo's letters are so articulate, so rich in text, they're almost overwhelming. There's not one superfluous word, not one blurry thought. He presents his positions and ideas with an exacting economy of words that's stunning. He's funny, he's insulting, he's indignant, he's passionate -- and all with a dazzling management of the language.
His communication with the phone company is delightfully direct. His missive to an insulting colleague who tries to send him money is seething. He's incensed at the abusive treatment of his daughter by her schoolmates and the empty-headed members of the PTA. He's unfailingly honest when he offers his son sexual advice. And his memory of a fallen friend, written to the deceased's mother, is poignant.
With little scenery and simple projections to help identify names and faces from the past, "Trumbo" is well suited to the intimacy of Wembley Theatre at the Calderwood Pavilion.

In the end, it's Dennehy who carries the night. And he does so in a commanding way. The words are on the page, but its Dennehy who gives them fire and force.
"Trumbo" is at The Calderwood Pavilion at the Boston Center for the Arts, 527 Tremont Street in Boston, through March 6. For information, call 617-266-0800.
Dalton Trumbo photo courtesy of The Trumbo Family
Production photo: Allen Brisson-Smith
-- OnStage Boston
2/11/05