Following a record-breaking 13-week engagement during the summer of 2003, "The Producers" will return to Boston's Colonial Theatre for a limited, but hysterically irreverent, two-week run, February 22 - March 6. (These are the new dates for the Boston engagement, which was originally scheduled for February 2 - 20.)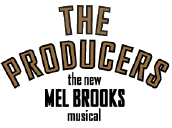 Based on Mel Brooks' 1968 film of the same name, "The Producers" tells the musical story of down-on-his-luck theatrical producer Max Bialystock and mousy accountant Leo Bloom as they hatch the ultimate scam -- to raise more money than needed for a sure fire Broadway flop. Once their rotten show folds, they plan to pocket the money, with nobody any the wiser. However, their flop, "Springtime for Hitler," is so bad, it's good. Great, in fact. Which brings their downfall along with a prison sentence.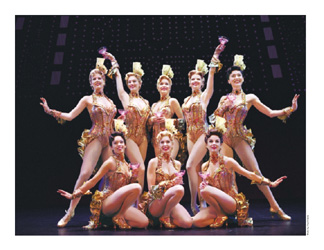 Winner of 12 Tony Awards (the most in Broadway history), "The Producers" is written by Mel Brooks and Thomas Meehan. Brooks also wrote the award-winning music and lyrics. The production is directed and choreographed by five time Tony winner Susan Stroman.
Followers of the show know that the original Broadway production starred Nathan Lane and Matthew Broderick as Bialystock and Bloom. The London run was supposed to star Richard Dreyfus in the Lane role, however illness forced him to withdraw from the production. Lane subsequently filled in, bringing record crowds to the theatre. He, too, has suffered health issues, and a back problem has now caused him to withdraw from the final performances of his West End run.
Brad Oscar, who was part of the original New York company, took over for Lane on Broadway and played the national tour which came to Boston in 2003, will take over the Bialystock role in London. Meanwhile, Lane and Broderick will reunite in New York shortly to begin work on the film version of the musical. No word yet on who will be appearing in the February run in Boston.
For tickets and information, stop by the Colonial box office, call 617-931-2787 or visit www.BroadwayAcrossAmerica.com.