Inspired by the rich artistic and cultural landscape of the Boston area, the Second Annual Vortex: A Juried Art Exhibition hosted by Blue Man Group at The Charles Playhouse seeks submissions from Massachusetts residents of "exciting work that challenges expectations and explores the impact of art on the community."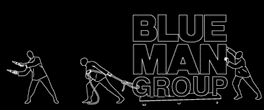 The exhibition's jury will consist of notable contributors to the Massachusetts art world as well as representatives from the Blue Man Group creative community. Deadline for submissions is October15, 2004.
Last year's Vortex exhibition proved to be a great success, introducing the Blue Man community to the many exciting artists in the Greater Boston area. Expanding on the success of last year's exhibition, Blue Man Group will this year accept artwork in two age divisions: 12-17 years old and 18+ years old.
In the 18+ division, four selected artists' work will be on exhibit in the Charles Playhouse lobby for at least one year with the artists receiving cash prizes of: $2,500 Grand Prize, $1,000 Second Prize , $500 each Third and Fourth Prizes.
In the 12-17 year-old division, the Grand Prize winner will receive up to $500 tuition reimbursement to art classes of his or her choice. Each of the four selected artists in the 12-17 category will also receive up to $1,000 of art supplies for each of their schools, and their artwork will be on display at the Boston Children's Museum for at least one year.
Selected artists will be unveiled in November 2004.
Last year's winners included:
Grand Prize ($2500)
Suzanne Gainer of Cambridge, MA.
Second Prize ($1000)
Mark Lynott of Quincy, MA.
Runner-up ($500)
Jen Fries of Somerville, MA.
Runner-up ($500)
Heather Burke of Boston, MA.

Details of the contest are as follows:
• Single entry per artist, submitted on 35mm slide (all age divisions) accompanied by an official artist entry form. No glass mounted slides will be accepted. Sllides cannot be returned.
• All mediums are welcome. Work must be no larger than 35"w x 40"h
x3"d.
• Artists must reside in or currently attend school in Massachusetts
• There is no entry fee.

Additional criteria for submission and artist entry forms are available at
www.blueman.com/contest.