Spiro Veloudos, Producing Artistic Director of the Lyric Stage Company, and one of Boston's most prolific directors, will direct for Shakespeare Now! Theatre Company during the coming season, the company announced today.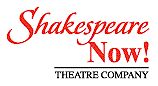 Veloudos will direct Shakespeare Now!'s production of "A Midsummer Night's Dream," which travels to schools during the company's Spring 2005 touring season.
Shakespeare Now!'s Founding Artistic Director Linda Lowy commented, "I'm thrilled that Spiro will join us this year. He brings a terrific sense of comic timing, as well as a palpable emotional connectedness between the characters, to his work."
As director of the Lyric and previously of the Publick Theatre, Veloudos has directed classical and contemporary theater from Shakespeare's "Measure for Measure" and "Comedy of Errors," to, most recently, "Noises Off" by Michael Frayn.
Other directors on the company's slate are Emerson College faculty member Courtney O'Connor, who will direct Shakespeare Now's touring production of "Macbeth," and Emerson College faculty member Ted Hewlett, who will direct "Romeo and Juliet."
Local director Daniel Gidron will helm Shakespeare Now!'s full-length production of "Macbeth," which will run from November 3 - 23, 2004 at Mass. College of Art in Boston.
Shakespeare Now! Theatre Company, founded in 2000 by Artistic Director Linda Lowy and based in Westwood, MA, is a professional theater company which brings the great works of William Shakespeare to elementary, middle, and high schools in Massachusetts and the rest of southeastern New England. Workshops for students and teachers, led by the company's actor/educators, are an integral part of the company's work in schools. Shakespeare Now! also presents the Annual Boston Shakespeare Sonnet-thon at the Boston Public Library each April.
To learn more about the company, visit www.shakespearenow.org.