SpeakEasy Stage Company will kick off its 2004-2005 season with the musical "Company," Stephen Sondheim's sociological commentary on marriage and commitment.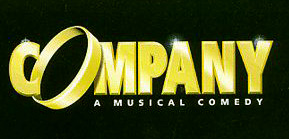 The production will also serve as the debut offering in the Roberts Studio Theatre at the Boston Center for the Arts. The Roberts is one of two new theatres opening this fall in the BCA's new Theatre Pavilion.
To be directed by SpeakEasy's Artistic Director Paul Daigneault and incorporating the changes made for the show's 1995 Broadway and 1996 London revivals, "Company" will play October 15 - November 13.
Also on SpeakEasy's schedule is the Boston premiere of Richard Greenberg's Tony Award winning, "Take Me Out." Honored as Best Play of 2003, "Take Me Out" chronicles the dramatic events that take place when a major league baseball star offhandedly announces he's gay. More than a stereotypical coming out story, "Take Me Out" offers a passionate take on the game of baseball as well as an insightful look at friendship, race and bigotry.
To be co-presented with Boston Theatre Works in association with Broadway in Boston, "Take Me Out" will begin a six week run on April 29, 2005.
SpeakEasy's 2004-2005 season will also include:
November 19 - December 18
"Johnny Guitar" -- the award-winning off-Broadway musical based on the 1954 Joan Crawford film of the same name. The story focuses on a feud that erupts between a sultry saloonkeeper and a woman tycoon over the control of a small western town. Into the melee comes Johnny Guitar, a stranger with a secret past. Book is by Nicholas van Hoogstraten with music by Martin Silvestri and lyrics and music by Joel Higgins.
January 28 - February 19, 2005
"The Moonlight Room" -- named one of the best plays of 2003 by the New York Times. This play by Tristine Skyler is a tale of urban adolescence that takes place in the waiting room of a New York City Emergency Room where two teens spend a harrowing night awaiting word on a friend who may have overdosed.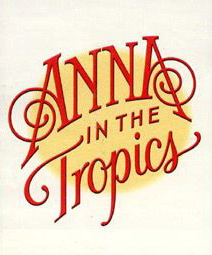 March 4 - 26, 2005
"Anna in the Tropics" -- which received the 2003 Pulitzer Prize for Drama. Nilo Cruz's poetic "Anna in the Tropics" is set in a Cuban-American cigar factory in 1929, when cigars were still rolled by hand and "lectors" were employed to educate and entertain the workers by reading to them from the classics. The arrival of a new lector is cause for celebration, until he begins to read from "Anna Karenina" and unwittingly becomes a catalyst in the lives of his avid listeners for whom Tolstoy, the tropics and the American dream prove a volatile combination.
In addition to introducing a new FlexPass program that will allow subscribers greater flexibility in choosing the shows they wish to see and when they wish to attend, Daigneault also announced several changes for the 2004-2005 season:
• Performances will now be presented Wednesday through Saturdays at 8 p.m., with matinees on Saturday at 4 p.m. and Sunday at 3 p.m.
• Additionally, SpeakEasy will introduce a new TalkBack series on the second Sunday of each run. Audience members at these performances will be invited to stay after the show to discuss what they have just seen in an open forum with a group to include the director, the playwright, the actors and / or other notables.
For information, call 617-482-3279 or visit www.speakeasystage.com. For individual ticket sales, call the BCA box office at 617-933-8600.