"Camille Claudel" Cast Announced
Linda Eder to Star
Goodspeed Musicals has announced the cast for Nan Knighton and Frank Wildhorn's highly anticipated "Camille Claudel," scheduled to run August 14 to September 7 at the Norma Terris Theatre in Chester, Connecticut.
With singer extraordinare Linda Eder in the title role, the principal cast will include Matt Bogart ("The Civil War" and last summer's Kennedy Center "Company"), Joan Copeland (who made her Broadway debut in "The Detective Story"), Michael Nouri (on Broadway opposite Julie Andrews in "Victor/Victoria" and leading the national tour of "South Pacific" which stopped at Boston's Colonial Theatre) and Milo O'Shea (Tony-nominated for his roles in "Mass Appeal" and "Staircase").
Gabriel Barre, who helmed the Manhattan Theatre Club's production of "The Wild Party" will direct. His credits at Goodspeed include "Sweeney Todd" and "King of Hearts" in addition to "The Summer of '42" at the Terris.
"Camille Claudel" tells the story of a woman who broke all the rules. Claudel found her passion for sculpting in the late 1800s, with Auguste Rodin as her mentor. With humor and boundless zest for life, she enchanted Rodin, soon becoming his mistress and muse. However, as two competitive artists, their affair grew stormier each year. Seeking her independence, Claudel came to a most unusual end.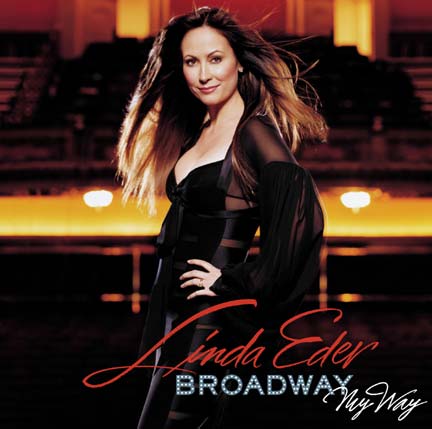 Having built a phenomenal following, Linda Eder made her Broadway debut in "Jekyll & Hyde" after nursing that project for several years in workshop and on pre-Broadway tours. The only regret her fans have is that she did not appear in the pay-per-view version that is now available on VHS and DVD.
With eight solo albums, she can also be heard on the concept albums for "Jekyll," "The Civil War" and "Scarlett Pimpernel" -- all with scores written by Wildhorn. (For those few who do not know, Linda Eder is Mrs. Frank Wildhorn.) Her latest album is "Broadway My Way" to be followed by "Storybook," scheduled for release this fall.
Fans have been getting a "Claudel" preview of sorts for more than a year as Eder has been performing the dramatic "Gold" in her sold-out concerts since December of 2001. Fans will also be interested to know that Jeremy Roberts, Eder's musical director since 1987, will be serving the same role for the production of "Camille Claudel."
As more than one Wildhorn stage project has been announced in the past as a vehicle for the inimitable Ms. Eder (including "Havana," which contains the soaring 11 o'clock number, "This Time Around"), it's a treat that "Claudel" is finally here. And as the Norma Terris does not allow reviews of its "works in progress," Wildhorn (music) and Knighton (book and lyrics) will not be placed under the microscope by anyone other than Eder's fans -- who are considerable.
Dedicated to the preservation and advancement of musical theatre, Goodspeed Musicals produces six musicals each season at the Goodspeed Opera House in East Haddam (nestled on the banks of the Connecticut River) and at The Norma Terris Theatre in nearby Chester (opened in 1984 for the development of new musicals).
Several Goodspeed productions have gone on to household status fame including "Man of La Mancha," "Shenandoah" and "Annie." Additionally, "The Summer of '42" was developed at the Terris Theatre where "By Jeeves" was given its American debut in 1996. The Alan Ackyborn - Andrew Lloyd Webber musical based on P. G. Wodehouse's characters had already run in London but was in need of revision. The creators tinkered with the show in Connecticut and the show went on to a run in New York.
Both the Goodspeed and the Terris are a nice day trip from the Boston area. For complete directions and information, call the box office at 860-873-8668 or check out their web site at www.goodspeed.org.
-- OnStage Boston
7/26/03