HBO Heads To Broadway
"Hyde," "Putting It Together" & "Smokey Joe" To Air in December
HBO will be airing broadcasts of three recent Broadway musicals. All three were originally taped by The Broadway Televison Networkfor Pay Per View airings, and all three are already available on home video.
That said, here's the line-up.
Watch for Frank Wildhorn's dark musical, "Jekyll & Hyde" (starring
David Hasselhoff but without original leading lady Linda Eder), to debut on December 7 on HBO Signature at 9 p.m. Repeats will air on HBO
Signature on December 12, 15, 20, 21, 26 and 31 and HBO on December 28. (The production was actually taped in December of 2000.)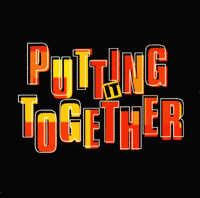 Stephen Sondheim's cocktail party-musical revue "Putting It Together" comes to HBO Signature on January 4 at 9 p.m. A repeat airs on HBO on January 14.
The show was taped during its final performances on Broadway in 2000 with a cast led by Carol Burnett and including George Hearn, John Barrowman, Ruthie Henshall (who we saw in "Chicago" here in Boston) and Bronson Pinchot (opening at The Shubert in "Stones In His Pockets").
The third show (actually the first show shot) is "Smokey Joe's Cafe,"
showcasing the songs of Leiber and Stoller ("On Broadway" and "Spanish Harlem" among others). Airings are set for early 2003 -- keep watching for specific dates.
In all three cases, the shows were taped just prior to closing on
Broadway. Thus, it's not as though you're seeing the glitter and glamour of an opening night performance. To be fair however, the "Smokey Joe's" cast are the original players.
So set the VCR's and enjoy.
For further information, check out HBO's web site, www.hbo.com

-- OnStage Boston
12/01/02