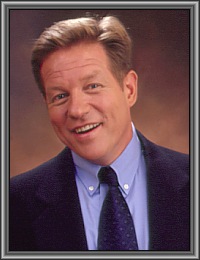 Jimmy Tingle's Off Broadway
To Open In November
Social and Political Humorist
Sets Sights on Davis Square
Social and political humorist, actor, commentator and Cambridge native Jimmy Tingle has his sites set on taking over the lease of the Elm Street Theatre located in Somerville's Davis Square.
Tingle, who has appeared on "The Tonight Show," "Larry King Live" and "Late Night with Conan O'Brien" in addition to serving as a commentator for two seasons with CBS' "60 Minutes II," has applied for an entertainment permit with the License Commission and hopes to open Jimmy Tingle's Off Broadway (a reference to the Broadways of both New York and Somerville) in November.
With encouragement from the building owner and current lease-holder, Tingle decided the small theatre was the perfect place for a "home base to work on new shows, new material and give other performers and productions the same opportunity."

Tingle commented, "My current one-man show 'Jimmy Tingle in the Promised
Land' will be the inaugural offering at the theatre but other performances are on the agenda including well-known friends in the worlds of comedy, music, theater and poetry. Hopefully there will be opportunities for children's programs as well."
He added, "The theatre is known for its excellent location and adaptable performance opportunities. The Davis Square neighborhood has been so welcoming, I want to make it work for both the performers and the community. It is a new role for me but I am excited to get started."

With the first performance set for November 20, preparations are currently underway to update the building's signage, lighting and seating.
For performance information and schedules, call 617-591-1616.

-- OnStageBoston
10/25/02